We had so much fun last year, we thought we'd do this again!
Please mark your calendar and make plans to attend this year's Last Chance CLE with the Mississippi LPA in Gulfport, MS on July 31, 2018. For more information, please click

here

.
For exhibitor and sponsorship opportunities, please click

here

.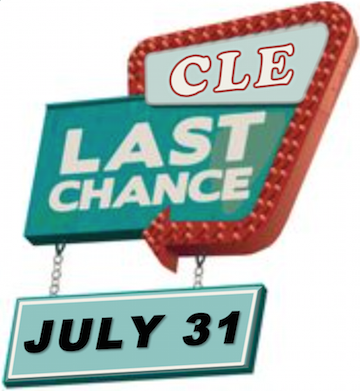 Interesting websites are all over the internet. In today's world of information, it's good to find a website that provides timely information about the power of our profession -- check out The Empowered Paralegal. This blog is written by a professor at the University of Mississippi and contains information from across the nation on legal trends.
EDUCATION --
Something we all need and hunger for our entire lives. As legal professionals, education is the path to bettering ourselves, staying on top of the issues and technology in today's world and making ourselves indispensable to our employers.

EDUCATION ARTICLE

Why is civility so important in a free society?
Civility is not only possible in a free society; it is necessary. Civil behavior is the mature substitute for anger, disobedience and destruction.

The virtuous act of civility begins by seeing other people as fellow human beings endowed with the very same inalienable rights as you, followed by a sincere feeling of humility that you might be wrong in your opinions. It is no coincidence that our civility is only called upon in disagreements, never in agreement with others where it is always unnecessary.


Civility is possible whenever each citizen makes a conscious choice to place the betterment of community and society ahead of political agendas for personal gain.


One thing to keep in mind: you will never agree with an individual or organization on every single issue. Civility often means being able to work together with others to accomplish a shared goal, even if you often or nearly always disagree with them on other issues. The vast majority of the people you encounter in policy and politics are (it's true!) decent, well-intentioned human beings – even when you disagree with them about a particular issue.
How to Find the Right Social Media Network to Reach Your Potential Clients
Monday, March 20, 2017
There is no one who should know your potential clients better than you do. Not only is this critical for your business, it is also vital for your law firm marketing. You simply must be able to reach the right people in the right places at the right time or your marketing — no matter how skillfully executed — will not work!
With the proliferation of social media networks over the past few years, it can be difficult to determine where you should be focusing your efforts. Obviously, you need to fish where the fish are — market on the social media networks where your clients can be found.
And this is where the latest research from Google and Nielsen comes in handy, helping you identify the right fishing spot for your law firm!
The infographic below from Tracx takes the latest info on key social media demographics and lays it out for you so you can easily see where your ideal client is most likely to be found online.
While it may boost your ego to have thousands of follower and fans on social media, it will do nothing to boost your ROI or user engagement if you are just counting heads instead of gathering users who have a real need for your services.
The key here is to use social media to build real relationships and you can start with the relationships you already have. Once you join a social media network, your first step should be to find all your contacts there and invite them to connect with you. Once you do, and they like or comment on what you post, that will spread to their networks as well.
One of the primary goals of participating on social media is to spread your influence beyond the circle of people who already know you. This occurs when your posts are interesting enough to share.
© The Rainmaker Institute, All Rights Reserved

MISSISSIPPI EVENTS
The next meeting of the Board of Directors of the Mississippi Legal Professionals Association will be August 11, 2018, at the Waveland Library and will be hosted by Gulf Coast Association of Legal Support Professionals.
Please keep in mind there is an August 1, 2018 deadline for registration.
The August 11, 2018 Board of Directors Meeting is being hosted by the Gulf Coast Association of Legal Support Professionals and will be held in Waveland, MS at the Waveland Library located at 335 Coleman Avenue, Waveland, MS 39576. To register for the meeting, click here.
Please come join us -- you know you want to be there !!!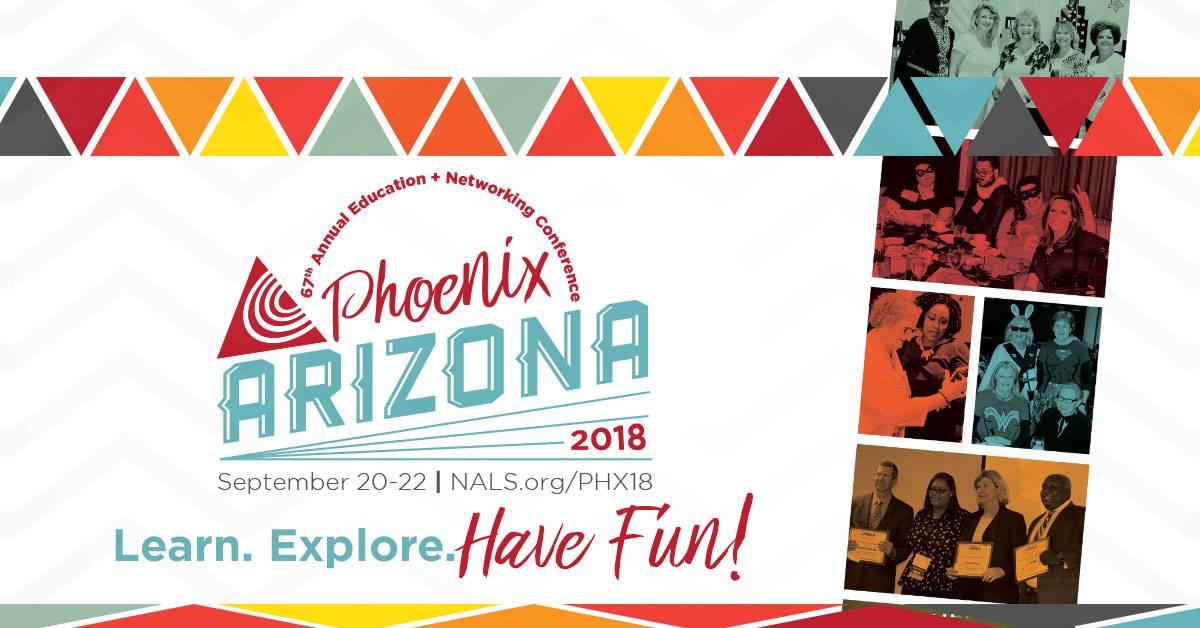 Registration Opening Soon!
We are working on some fun and unique education and networking opportunities for all legal professionals. Mark these dates on your calendar, plan to arrive before the conference or stay after the conference to explore Arizona--from the Grand Canyon, Monument Valley, Sedona, and Prescott in Northern Arizona to the Sonoran Desert, Saguaro National Park, Tombstone, and Tucson in Southern Arizona, and the Phoenix Metropolitan area in between, there is something for everyone.
Click

here

for conference registration, event information, and to reserve your space in the conference hotel.
Mississippi College School of Law launched a new (free) app for your iPhone and Android which provides mobile legal research capability at your fingertips. Once you are at the site, it will ask if you want an icon placed on your phone. It's a database of Mississippi Federal and State cases with direct links and also the Rules of Civil Procedure and much, much more!
Simply go to your internet portal on your iPhone or Android and type:
law.mc.edu/mlr
Happy researching!!!!!,
Trending Legal Articles
The Benefits of Online Video for Law Firm Marketing
Friday, April 7, 2017
Here's a statistic that is hard to wrap your head around: almost
5 billion

online videos are viewed on YouTube every

day

.
YouTube also says that its 30 million daily visitors watch more than 3.5 billion hours of online video each month. Clearly consumers are migrating more to the visual than text to consume content that interests them.
Online video is a great way for attorneys to connect with prospects on your law firm website and on your social media platforms to effectively demonstrate expertise in your area of practice.
Beyond the YouTube stats that demonstrate virtually everyone is viewing video online, here are 6 more reasons why video belongs in your legal marketing mix:
Better search results

. According to Forrester Research, websites with video are 53x more likely than traditional websites to be found on the first page of Google search results. (You do know that Google owns YouTube, right?)

Better retention

. Forrester Research found that people retain 58% more with both visual and auditory stimulation.

More traffic.

Forrester Research reports that over 60% of all web traffic comes from online video.

More likely to buy

. People who view a video are 64% more likely to purchase (comScore).

Found in the C-Suite.

65% of senior executives say they have visited a vendor website after watching a video. 59% say they prefer video to text. (Forbes' Video in the C-Suite).

More likely to be shared

. Video has the best potential to be shared and go viral compared with other media.
In fact, videos are one of the best ways to convert prospects into paying clients. Humans are visual beings and when we watch someone talking on video, we see their expressions, hear their tone and can begin to feel a shared reality with the person we are looking to do business with.
You do not need to spend a fortune getting these done. The most important things to remember are:
Make sure the lighting is good and the audio is clear

. Studies show that while people will watch a less-than-perfect visual, they will NOT tolerate poor audio quality.

Stand up

when you record the video, you exude more energy and personality that way.

Each video should be

no more than 3 minutes

(recording FAQs is a great place to start).

Be enthusiastic and compassionate

in your videos — people do business with people they know, like and trust.
© The Rainmaker Institute, All Rights Reserved
'Sanctuary' Cities Debate Continues
Monday, April 3, 2017
President Donald Trump made cracking down on undocumented individuals a focus of his campaign. On January 25, 2017, he delivered on his promise by signing the "Enhancing Public Safety in the Interior of the United States" Executive Order, directing the federal government to withhold federal funding from states and localities with "sanctuary" policies. Close to 300 law professors have contended that this part of the E.O. is likely unconstitutional under the Tenth Amendment, among other laws. Additionally, mayors of sanctuary jurisdictions, including Mayor Bill de Blasio of New York, have vowed to fight this directive in court, arguing that, contrary to Trump's stated goals, sanctuary policies actually make jurisdictions safer, not "less safe." Opponents of the E.O. cite studies to support this argument.
Since the E.O. was issued, there have been reports that sanctuary jurisdictions have been targeted for raids. The Trump Administration also released its first weekly "shame and blame" report listing jurisdictions that do not comply with detainers or have policies of non-cooperation with Immigration and Customs Enforcement (ICE). Most recently, on March 27, 2017, Attorney General Jeff Sessions announced that Department of Justice grants would be withheld from sanctuary localities and that he might even claw back funds retroactively in part because "[c]ountless Americans would be alive today . . . if these policies of sanctuary cities were ended."
California, New York, Illinois, Pennsylvania, Maryland, Florida, and Massachusetts are the states with the most to lose as they receive amount the largest grants for policing and economic development. Boston Mayor Martin Walsh reacted to Sessions' statement, saying the "threat of cutting federal funding from cities across the country that aim to foster trusting relationships between their law enforcement and the immigrant community is irresponsible and destructive." New York State Attorney General Eric Schneiderman issued guidance on how jurisdictions could maintain sanctuary policies without violating the Trump E.O. But sanctuary jurisdictions are walking a fine line as the Trump Administration tries to enforce compliance with its policies. In response, immigration advocates in New York City are asking the legislature to decriminalize certain low-level nonviolent offenses, such as subway turnstile jumping, so that undocumented immigrants would not be exposed to detainer and deportation on the basis of something that minor.
Meanwhile, ICE has issued a new Immigration Detainer Form that makes it easier for ICE to demand notification from local law enforcement authorities before a potential deportee is released and to detain such individuals for up to 48 hours so that ICE can take them into custody. Many sanctuary jurisdictions are particularly hesitant to hold individuals beyond their scheduled release times.
Jackson Lewis P.C. © 2017