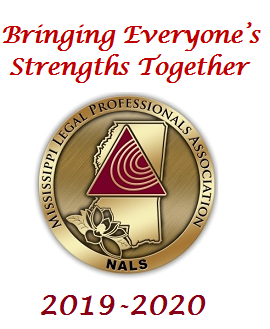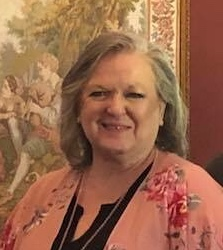 Welcome to the Mississippi Legal Professionals Association's website. It's my privilege and honor to serve as MsLPA's President for 2019-2020. The theme I have chosen for this is year is "Bringing Everyone's Strengths Together," and I look forward to working with our members during the next year to make this the B.E.S.T. year yet!
If you're not a member, won't you join us? We're all looking forward to meeting you !!
Anita Campbell, PP, PLS, 2019-2020 President
THE MSLPA OFFICERS FOR 2019-2020 ARE:
ANITA CAMPBELL, PP, PLS - PRESIDENT
CHRISTOPHER PICKREIGN, CMHT, CSS - PRESIDENT-ELECT
STEPHANIE FLOYD, PP, PLS - VICE PRESIDENT
JENNIFER PARKS - EXECUTIVE SECRETARY
LORRAINE KNIGHT - TREASURER
REBA PEDEN, PP-SC, PLS - PARLIAMENTARIAN
BARRY PICKREIGN, CLP, ALP - EXECUTIVE ADVISOR
The Mississippi Legal Professionals Association
Mission Statement
We are committed to delivery of quality legal services through

continuing education, increased professionalism, and networking.
Click

here

for additional information regarding Mississippi LPA.












When:




NALS now offers New Member Orientation.




First Wednesday of Each Month


06:30 PM to 7:30 PM CST

Where:




Online


From the Comfort of Your Home
United States
Contact:




Maria Easterly, National Certification and Education Manager


cert-edu@nals.org


918-582-5188, Ext. 701



Helpful Hints: See article from ABA Journal posted under Tips and Tricks at the Education tab!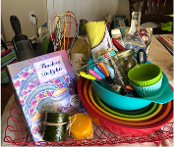 MSLPA basket raffle
DRAWING
NOVEMBER 16, 2019
TICKETS $ 2 EACH OR 3 / $5
DO NOT
HAVE TO BE
PRESENT TO WIN
For additional information contact Evelyn Harper at (601) 260-5665
includes:
KENDALL JACKSON SAUVIGNON BLANC WINE
TIMELESS DELIGHT AUTOGRAPHED COOKBOOK
BELL' S BEST 2 COOKBOOK
APRON, MEASURING CUPS AND SPOONS
MIXING BOWLS
COLANDER
ROLLING PIN
TWISTED SWEET JALAPEÑOS
WHISKS, SPATULAS AND WOODEN SPOON
CANDLES
PINEAPPLE DESIGN COCKTAIL
STIRRERS
SERVING TONGS
CONDIMENT CUPS
SPICE JAR
PEPINILLOS LOCO PICKLES
GLASS TRIVET AND KITCHEN TOWEL
& MUCH MORE!
So much we've added another basket!
THE MID-YEAR MEMBERSHIP MEETING
WILL BE HELD ON NOVEMBER 16, 2019
AT THE OFFICES OF DAVIS & CRUMP
2601 14th Street
GULFPORT, MS
The cost of the full scrip ticket includes meeting registration fee ($10) and Lunch ($10), for a total cost of $20.00. Please register no later than November 1, 2019, to avoid late registration fee of $5.00. Click the following links for registration forms:
Things to note about this meeting:
Election of Officers for 2020-2021 will be held.

Members must be present to vote.

Members present will be eligible for one of sixteen drawings.

YOU MUST BE PRESENT TO WIN!



GRANTS FOR CERTIFICATION


Five grants valued up to $150 each payable to NALS and to be used for NALS Certifications (can be used for certification exam fees, proctor fees, exam retake fees, recertification fees, NALS online seminars/webinars/study groups, or study materials available through the NALS store).
GRANTS FOR MEMBERSHIP


Five grants valued up to $145 each payable to NALS for one year of membership dues for new or renewing members. (Life members may substitute annual meeting scrip ticket.)
GRANTS FOR 2020 ANNUAL MEETING


Five grants valued up to $100 each payable to MS LPA Annual Meeting Fund to pay for scrip ticket for member to attend the April 24-­‐26, 2020, Annual Meeting.
GRAND PRIZE


One GRAND PRIZE valued at approx. $350 payable to MS LPA Annual Meeting Fund to pay for scrip ticket for member to attend the April 24-­‐26, 2020, Annual Meeting and pay for one hotel room (up to two nights), which shall be reserved in the winner's name (and paid for by the Annual Meeting Committee).
SAVE THE DATES!

REDISCOVERING MS LPA


Mississippi Legal Professionals Association
Wingate by Wyndham Gulfport
April 24, 25, & 26, 2020
Gulfport, MS 39501
The Gulf Coast chapter is busy working on getting everything together for the Annual Meeting. Although a scrip ticket is not ready yet, I wanted to provide some preliminary information. I have attached the Ad Sponsor Contract if you would like to, or know of anyone, that would like to sponsor an event, place and ad in the program, and/or have a vendor table please pass this form on to them. The more sponsors, ads, and vendors we can sell the lower we can make the scrip ticket. We have chosen the Wingate by Wyndham in Gulfport as the hotel. Every room has a view of the beach! The room rates are $99 a night for a regular room and $129 a night for a suite.
Here is the link to book your room https://www.wyndhamhotels.com/wingate/gulfport-mississippi/wingate-by-wyndham-gulfport-ms/rooms-rates?brand_id=WG&checkInDate=4/24/2020&checkOutDate=4/26/2020&groupCode=CGXXXX_082
If anyone has any questions, please feel free to reach out to me.
Barry Pickreign, CLP, ALP
2020 Annual Meeting Chair

Copyright © 2013-2018 Mississippi Legal Professionals Association

For assistance with this website, contact Webmaster.