Please visit us on the web for more information about Jackson LPA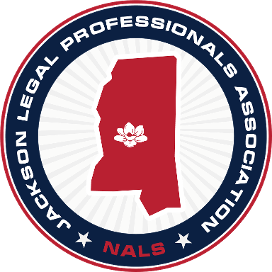 2023-2024 Officers
President - Jennifer Parks
Vice President- Marilyn Mills
Secretary- Kristy Hogan
Treasurer- Christina Smith
Director - Evelyn Harper, PLS
Parliamentarian - Karen Shearer
Congratulations to
Karen Shearer
Recipient of the
2022
MSLPA
Award of Excellence
and
2022 JLPA Award of Excellence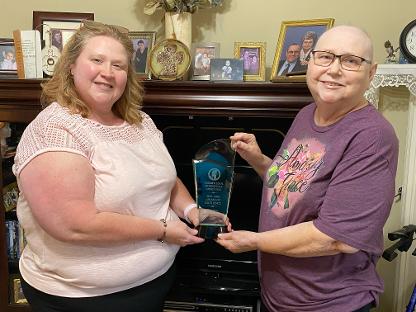 Congratulations to
Jennifer Parks
Recipient of the
2021
MSLPA
Award of Excellence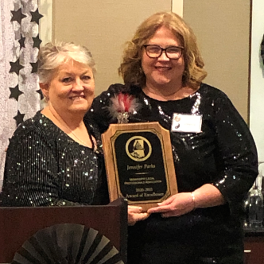 Congratulations to
Marilyn Mills
Recipient of the
2020 MSLPA Award of Excellence
and Finalist for the
2020 NALS Award of Excellence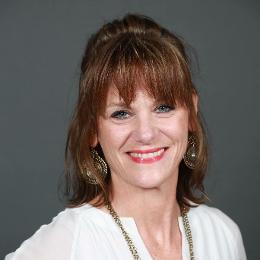 MEETING INSPIRATION MOMENTS
March 2015
In thinking about inspiration today I thought about the word 'belong'. We all want or need to belong to something. Loneliness can be painful but it's what we do with that pain that makes us better. I was listening to a minister once and he had a lady in his church that was lonely and was even becoming depressed and he told her to find someone and bake them some cookies and share with them. While that might have seemed insensitive to begin with she took his words to heart and found some people and started baking cookies and taking to them and before long she felt better. He asked her later how she was doing and she said 'never been better'. It was when she took her thoughts off of her situation and started pouring into others (or belonging) that she started feeling better herself.
As a member of JLPA how do you belong? It's ok to sit on the sidelines for a while but when we become active then our sense of belonging begins to build. JLPA is something we should all be excited to be a part of and find ways to make it better and inspire others to do the same. Plug in and find something you can do and then watch how your sense of importance and belonging change. When we have a sense of belonging to a greater community it improves our motivation, health and happiness. Begin to connect with others and realize you are not alone.
February 2015
The final test of a leader is that he leaves behind him in other men the conviction and the will to carry on. – Walt Lippman
Life isn't about getting and having, it's about giving and being. – Kevin Kruse
You miss 100% of the shots you don't take. –Wayne Gretzky
Life is 10% what happens to me and 90% of how I react to it. –Charles Swindoll
You can never cross the ocean until you have the courage to lose sight of the shore. –Christopher Columbus
I've learned that people will forget what you said, people will forget what you did, but people will never forget how you made them feel. –Maya Angelou
Today I encourage you to go out and take risk, if you miss a lot keep pushing forward one day you will achieve what it is you are attempting and you will be better not only because of the success but the failures in the process because you learned from them yet you never gave up. Make sure the footprint you leave for others is one that encourages them to keep going and never give up!