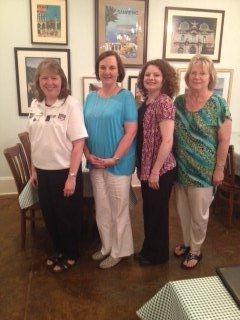 2014-15 officers are:
President – Lisa Roberts
Vice-President / Secretary - Cindy Brown
Treasurer – Penny Hodge
Chapter Director – Jennifer Watts
Greenwood Legal Professionals Association (GLPA) is a small group of legal professionals located in Greenwood, Mississippi. Our meetings are focused on legal education and are flexible to accommodate member work schedules.
GLPA enjoys networking with all members of the Mississippi Legal Professionals Association.
GLPA makes charitable contributions on a yearly basis to worthy cause(s), including state association humanitarian projects.
Follow us on Facebook!